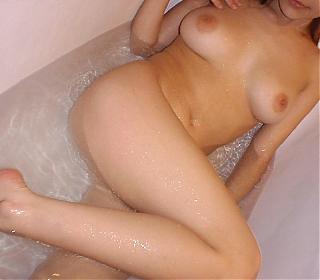 My fiancée and I were now about 4 to 5 months away from our wedding and she had already made several remarks about wanting to stop being with other guys before the wedding and I completely respected that decision as we both said we would quit when either one of us felt it time. It killed me thinking we wouldn't be doing all this since it was quickly becoming the most exciting thing I had experienced.

I had talked to Rick about her decision and he also seemed a little bummed but quickly changed the subject into taking advantage of the time we had left. In that conversation I was a bit nervous but told him that watching them at the movie theater (previous encounter) from across the theater was very exciting. Even more thrilling was that he took control of her in the bathroom and got her to do something behind my back by him not wearing a condom and as strange as it sounds, I loved it, especially because she never told me about it.

He asked me if I wanted him to be more aggressive and in control and I just about screamed, "Yes!!!" Just writing this down brings me back to that moment of absolute excitement. We started to plan out some things and he quickly went on line to do some shopping (with my credit card).

The next weekend he called to invite us out to hit the club scene. Although Cindy and I don't often do the party scene, we thought it might be fun. He then asked me to put Cindy on the phone and when they hung up she told me that he 'requested' she wear something short, a garter belt and no bra. I asked her if she was going to and she said why not.

We picked him up on the way and as he locked up his door, he gave Cindy a little gold chain with nipple clamps and told her to put it on. She looked at it and had no idea where it went so he explained it to her. She lifted her little white top up and fiddled with it a bit until it was on. There she was with her black skirt, white skin, pink nipples, and a chain draped from one nipple to the other. She lowered her shirt and we were off.

We went from club to club that night and I always stayed far behind. I walked behind them, watched them from afar, and never really interacted with them. Rick acted the whole night like she was with him and I loved it. He would give her little kisses and I laughed when he would try to make out and she pulled away. I guess she really thought I didn't know they already kissed passionately (one of our no-no rules).

He would dance up tight with her and grope her once in a while. As they drank more and more, they would get closer and more provocative on the dance floor. One club we went to had couches everywhere and it was really dark. People were everywhere and almost every couch was taken up by young lovers touching and kissing as if no one was around. It wasn't long before Cindy and Rick found one open spot and he sat down with her on his lap, straddling him as she faced him.

It was hot to see her black stockings around his thighs with just a bit of the garter belt peaking under the skirt. She just sat there looking at him as he looked up at her. His hands just caressed her hips and waist and then he reached her legs and started to rub her thighs under the skirt. It was tough to see much it was that dark and I wasn't right next to them.

He did tell me later that he had slid his hand underneath her top and tugged on the chain gently pulling and letting go. He said she would make a little whimper sound when he pulled too tight and he would tell her to not make a sound. She would also rub his cock through his pants but he mentioned she was actually being a little rough and careless as it kinda hurt but he didn't complain. Anyways, that went on for about 30 minutes before they took off again.

We ended up going home and there was some groping in the car but I was shocked when we went to his place and he said he was going to crash since he had to go to work early the next day. I thought he was kidding but he really did and we went home. Cindy kept asking me if she did something wrong and I told her that I wasn't there most of the time but didn't think so. It turns out Rick wanted her to question it and drive her a little crazy. He is good because she didn't stop asking me to call him the next day. By the way, yes, we had great sex that night.

A few days later, in the middle of the week I believe, we went over his place to watch a Basketball game. He invited a few of his friends and apparently a little coworker who had the hots for him. She looked like a complete little flirt with her cotton tight dress that kept inching up, tons of makeup, and low cut top. I loved it but still a little loose.

Cindy didn't say anything to me but Rick and I both picked up on the jealousy vibe. She knew Rick liked the ladies and that he went out with the prettiest girls so it must have killed her to see him messing around with one of them especially after the short night we just had.

** If you read "Night Out with the Guys", this was the girl he was asking Cindy about.

Rick did come over that Friday really late after a date with that girl and called me from outside. I was up as I always am and Cindy was asleep. I let him in and noticed he was quite drunk. He asked me if Cindy was up and if I wanted to have some fun so I told him she was asleep since 11pm. He smiled and walked in the bedroom with me behind him as he undressed and slid under the covers.

He snuggled up to her and began to rub her and finger her as she began to wake up and if you can believe it, actually said that she had to wake up early for work. She totally though it was me. Rick kept doing it and then pulled down her shorts and started to push his cock against her ass. This is when she really woke up and realized it was Rick.

As soon as he saw her realize that, he kind of pushed her head a bit and lifted the sheets. She went down and that is the last I saw of her for about 15 minutes until Rick rocked violently as he came. When she came up it was all over her neck and cheek. And yet another amazing 'dick' move, he got out of bed, took his clothes off the floor, told me loud enough so she can hear to finish her off, and left. I closed the door behind him as he left and jumped on Cindy so quickly she had no idea what was happening.
READ ALL OF MY CUCKOLD ENTRIES